Story originally published on stuff on 24th February 2023
Written by Andy Brew
When Marlborough paramedic Megan Parr isn't saving lives in her day job, she's busy pounding the region's tracks, biking the roads or swimming, training hard to raise money in the hope of making others' lives better.
Parr has been preparing to compete in next month's world-famous Ironman New Zealand in Taupō, a gruelling challenge that sees competitors swim 3.8km and cycle 180km before running a full 42.2km – all in under 17 hours.
Parr, who suffers from endometriosis, said she hoped to raise money and awareness for Endometriosis New Zealand, a charity close to her heart, by completing the ultimate endurance challenge.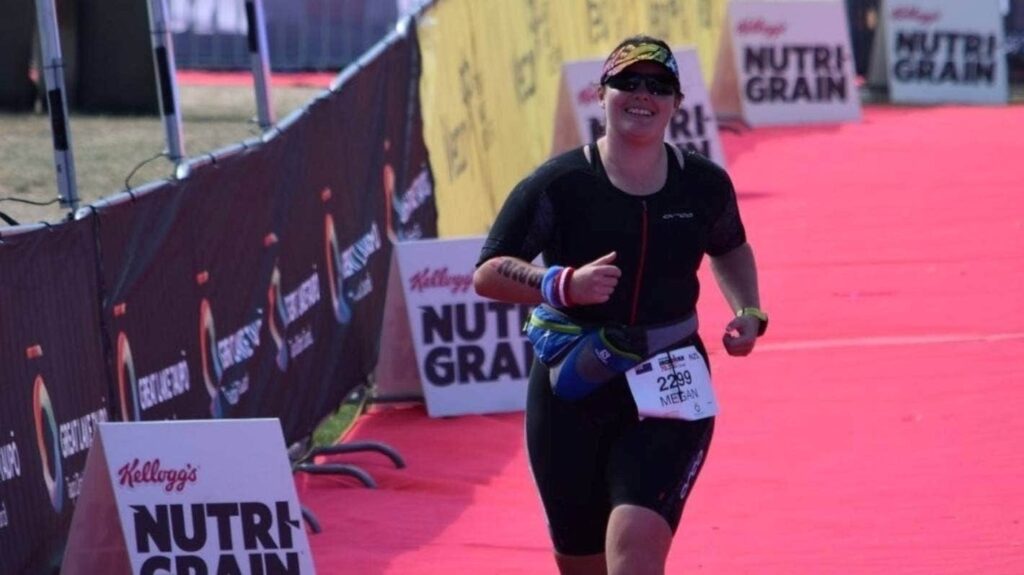 Endometriosis is a condition that affects up to 1 in 10 women and girls in New Zealand. It can make periods extremely painful, and in some cases makes it difficult for those affected to get pregnant.
Parr said she struggled to get a correct diagnosis when she first fell ill around 10 years ago as there was little awareness of endometriosis at the time.
As a result, she is campaigning for better research, and she said it was important girls and young women were made aware of the disease, as catching it early could make a huge difference to their future health and wellbeing.
"I started to get quite sick with my periods, and developed chronic pelvic pain, and went through a few different health systems trying to find out what was going on," Parr said.
"I was being told that period pain was normal, 'this was all normal, and you just need to toughen up a little bit', until I was eventually diagnosed with endometriosis, and it's been a bit of a journey back.
"Unfortunately, for endometriosis in New Zealand, we've got a seven to eight year diagnostic delay, so people can be pretty unwell for a long time before they even realise or know what's going on."
Parr said she hoped the money raised would go a long way to help address these issues.
"I have a fundraising target of about $5000, the money will go to Endometriosis New Zealand and the work they do, which is a lot of advocacy work to encourage more effort to be put in for research for endometriosis," she said.
"They also run a helpline where people can make a 30-minute phone call to one of our advocates there, and they help mainly younger people navigate the early stages of the disease, and getting diagnosis, and just be a listening ear in those early stages."
When asked for any advice she would give to any girls or young women who were concerned about ongoing and chronic period pain, Parr was forthright.
"The best advice is trusting your own body, I certainly went through a lot of stages … after so many people told me it was normal, I told myself that was the case for a long time.
"But in my gut I knew that something wasn't right, so advocating for yourself, and by getting the help and treatment earlier, you're less likely to have long-term ramifications from that.
"It is an incurable disease, but early treatment is really key to not suffering those long-term effects."
As for the training required for such a challenge, Parr said it wasn't easy, particularly given her own health concerns.
"I had my last surgery for endo (endometriosis) in April last year, so it's been a bit of a turnaround recovering from that," she said.
"It's still a pretty heavy workload to train to that volume of distance on the day. Eating and trying to get the calories in which can be difficult, with certain foods causing pain, so it's definitely been a balance to learn how to negotiate all of that, but yeah, lots of carbs."
To follow Parr's journey and race and to make a donation, visit: megans-journey-to-ironman-new-zealand-2023.raisely.com.
Disclaimer: The article is written by Stuff and does not necessarily reflect the opinions, language, and beliefs of Endometriosis New Zealand.